Culture to Do: Feb. 8, 2023
Crossroads Kickoff Event
Shea Theater, Turners Falls
Saturday, Feb. 11 at 7 p.m.
"Crossroads: Change in Rural America" is a fascinating exhibit at the Great Falls Discovery Center in Turners Falls. Running through March 18, it's part of Museum on Main Street, a collaboration between the Smithsonian Institution and Mass Humanities.
Saturday, Feb. 11 is the date of the big kickoff event.
Dreaming in Green: Conversations Between Art and Nature
The Bloomery Art Gallery & Meeting Place, Northampton
Friday, Feb. 10 at 5 p.m.
Join artist, Tony(a) Lemos and friends during an Arts Night Out Opening reception. The exhibition features new eco-prints by Tony(a) Lemos, a life-long environmentalist and plant person, creative entrepreneur, community herbalist, and artist.
Takuya Kuroda
Bombyx, Florence
Friday, Feb. 10 at 7 p.m.
Trumpeter Takuya Kuroda takes you on a sonic journey to the crossroads of jazz, funk, post-bop, fusion, and hip hop. Originally from Kobe, Japan, Kuroda relocated to New York to study at The New School and then, quite naturally, became a part of the NYC jazz scene. He has released seven albums in the past dozen years.
Music@Amherst: Welcome to Indian Country
Buckley Recital Hall, Amherst College
Friday. Feb. 10 at 8 p.m.
"Welcome to Indian Country" is a celebration of Native culture through music and storytelling presented by world-class musical ensemble and storyteller and Washington State Poet Laureate Rena Priest. Opening words and song will be by nationally acclaimed author, citizen of the Nipmuc Nation of Massachusetts and director of the Ohketeau Cultural Center, Larry Spotted Crow Mann.
Hartford Symphony Orchestra: Romantic Rachmaninoff & Price
The Bushnell, Hartford
Friday, February 10 — Sunday, Feb. 12
Pianist Terrence Wilson performs what can be considered one of the greatest and most romantic works in the piano repertoire, Rachmaninoff's Piano Concerto No. 2. Wilson has appeared with major orchestras across the U.S. Florence Price's Symphony No. 1 was the first symphony composed by a Black woman to be performed by a major orchestra.
Berskshire Bach Society: Renée Anne Louprette
UU Meeting House of Southern Berkshire, Housatonic
Saturday, Feb. 11 at 2 p.m.
This concert is notable for both the organist and the organ. Hailed by The New York Times as "splendid," and "one of New York's finest organists," Renée Anne Louprette has established an international career as organ recitalist, conductor, and teacher. The organ in the Unitarian Universalist Meeting House was built by Johnson and Son in Westfield in 1893. It has a "tracker" or mechanical action of the type that Bach and his contemporaries knew well.
2023 Youth Performance Festival
Northampton Center for the Arts
Saturday, Feb. 11 at 7 p.m. andSunday, Feb. 12 at 2 p.m.
The 2023 Youth Performance Festival (YPF), a collaboration between Play Incubation Collective and the Northampton Center for the Arts at 33 Hawley, provides the opportunity for youth artists ages 8-18 to create original performance pieces under the guidance of mentor artists in the fields of music, dance, theater, poetry/spoken word, and video.
Illuminati Vocal Arts: Mercy
Abbey Chapel, Mount Holyoke College
Saturday, Feb. 11 at 7:30 p.m.
lluminati will perform three choral works that grapple with the problems of loss, grief and transformation — Heinrich Schütz's Musikalische Exequien, considered by many as the greatest work of German music before Bach, David Lang's "The Little Match Girl Passion," and "The Beauty of Colour," a new commissioned a piece from Dr. Brandon Waddles.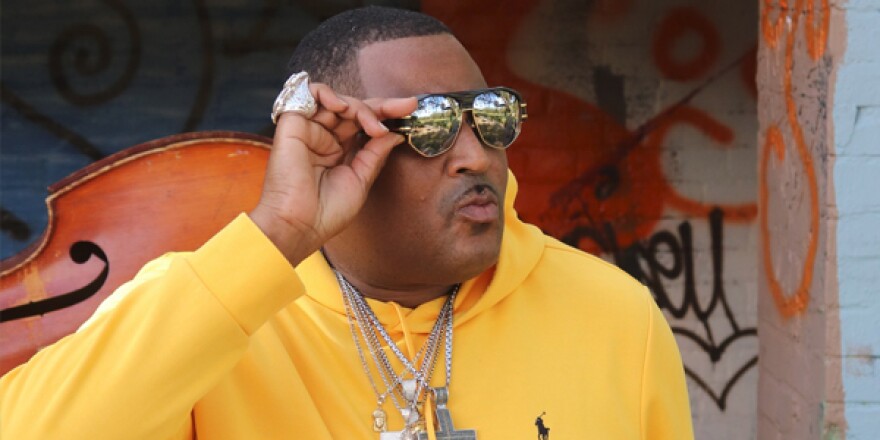 Glen David Andrews: Mardi Gras Show
Hawks & Reed, Greenfield
Saturday, Feb. 11 at 8 p.m.
A native son and a beloved musician of New Orleans, Glen David Andrews is a warrior for cultural preservation at a time when indigenous traditions are being threatened in the city. Transfixed by the magic and mystery of the city's second-line parades, Andrews and his older brother, Derrick Tabb of the Rebirth Brass Band, along with their younger cousin Troy "Trombone Shorty" Andrews, learned the history of the brass band tradition firsthand from iconic figures like Tuba Fats.
Valentine Cabaret & Tea: Love Me or Leave Me
Ventfort Hall, Lenox
Sunday, Feb. 12 at 3:30 p.m.
Here's a charming diversion for Valentine's Day. Singer Sherri James Buxton and pianist Bob Shepherd will perform a variety of songs from the great American songbook, Broadway and cabaret. Their heartfelt music will have you laughing, crying and feeling good all at the same time. Then enjoy a lovely tea surrounded by the sumptuous Gilded Age ambiance of Ventfort Hall.
Breabach + Peter Blanchette
Bombyx, Florence
Tuesday, Feb. 14 at 7 p.m.
Ranked among Scotland's most skilled and imaginative contemporary folk acts, Breabach unites deep roots in Highland and Island traditions with the innovative musical ferment of their Glasgow base. Internationally acclaimed and local favorite archguitarist Peter Blanchette opens the evening.