Culture To Do From Your Couch Week 9 Edition
Jazz à la Mode: Jazz & Civil Rights
Tonight's Jazz à la Mode will be devoted to Jazz & Civil Rights, with historic recordings by Sonny Rollins, Abbey Lincoln, Max Roach, Billie Holiday, Archie Shepp, Nina Simone, and Charles Mingus, and contemporary works by Wynton Marsalis, Rene Marie, Christian McBride, Orrin Evans, Marcus Shelby, and others. Jazz à la Mode is hosted by Tom Reney. Catch this special programming on Tuesday, June 9 at 8 p.m. on NEPR.
Craft in America: Quilts Episode
From Craft in America, learn about contemporary quilters from diverse traditions and celebrate the important role quilts have played in our country's story. Featuring Susan Hudson, Victoria Findlay Wolfe, Michael A. Cummings, Judith Content, the International Quilt Museum, and special guest Ken Burns.
David Allen Sibley Book Talk
The Odessey Bookshop presents David Allen Sibley on his new book What It's Like to Be a Bird. It's the bird book for birders and nonbirders alike that will excite and inspire by providing a new and deeper understanding of what common, mostly backyard, birds are doing--and why. David Allen Sibley is the author and illustrator of the series of successful guides to nature that bear his name, including The Sibley Guide to Birds. Join The Odessey Bookshop on Wednesday, June 10 at 7:00 p.m. for the virtual event.
Parlor Room Home Sessions: Charlie Hunter and Lucy Woodward
Join the Parlor Room for a virtual performance by Charlie Hunter and vocalist Lucy Woodward. The two will perform from their Music!Music!Music! album. Listeners are sure to enjoy the exhilarating blast of blues, soul and funk. Join the Parlor Room for another installment of their Home Sessions on Thursday, June 11 at 9:00 p.m.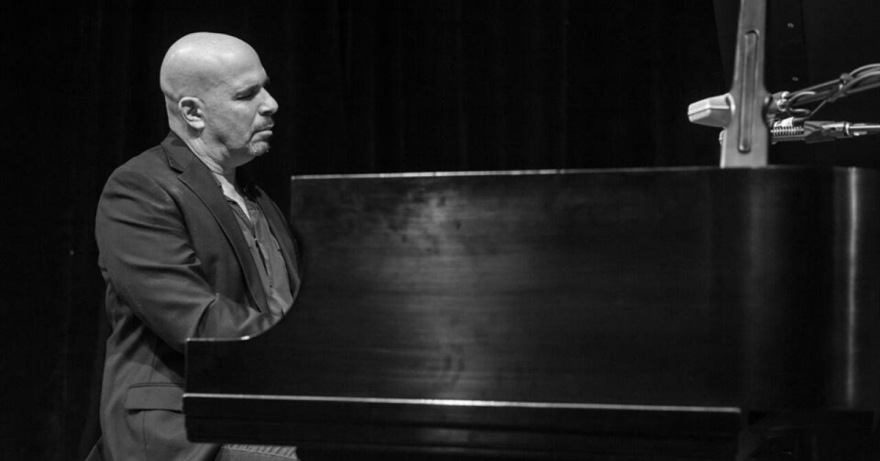 Vermont Jazz Center: Eugene Uman
Eugene Uman is the director of the Vermont Jazz Center and performs as a pianist in numerous projects. His June concert is a representation of a year's worth of composing and collaborating with various musicians. Uman's compositions draw from a vocabulary of modern jazz, hard bop, rock, soul, Latin American rhythms and gospel; listeners can expect a "convergence" of the music he loves in a mash-up of styles where groove is king. Join the Vermont Jazz Center for a livestream performance on Saturday, June 20 at 8:00 p.m.
Artist Yong Soon Min on "Movement"
The Smith College Museum of Art presents a 2012 interview with Artist Yong Soon Min about her site-specific installation, "Movement." Watch her install her work and discuss her process. This interview resulted from an initiative by Korean-American Students of Smith College and the Korean Arts Foundation.
The Men Who Danced
Join Jacob's Pillow for a screening of The Men Who Danced. The film documents Ted Shawn's Men Dancers return to Jacob's Pillow for a 50th anniversary reunion in 1982. The Men Who Danced has been seen by each incoming group of Pillow students and interns for the past 35 years, as well as in screenings and broadcasts around the world. Now, in a newly-reformatted edition with upgraded graphics, higher-resolution photos, and some key updates, this celebrated film will be screened on YouTube, with a live conversation between filmmaker Ron Honsa and Jacob's Pillow Director of Preservation Norton Owen. Join them on Wednesday, June 17 at 5:00 p.m.