Recent Rains Ease Drought In New England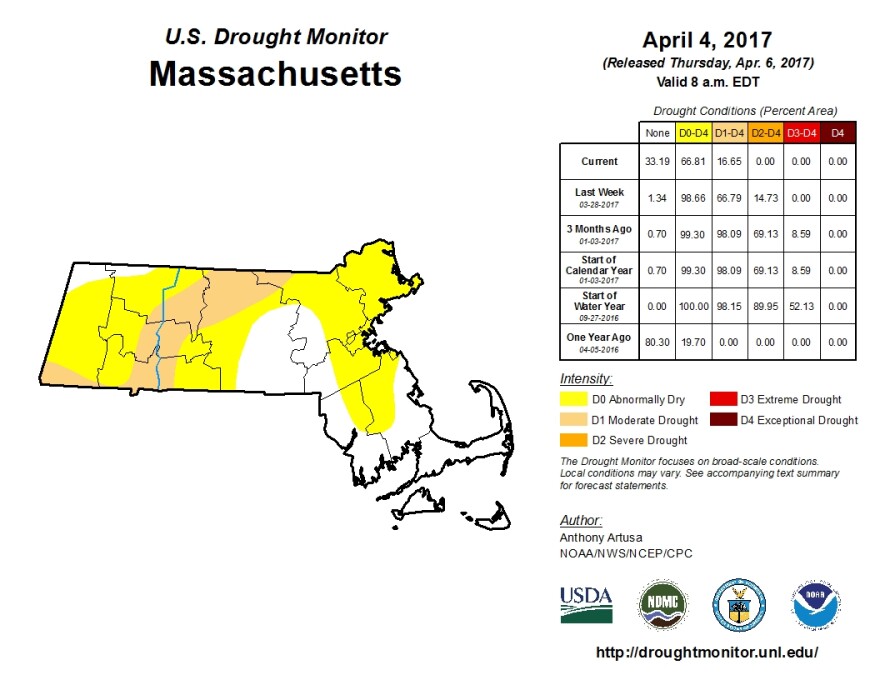 Recent wet weather has put a dent in the drought that's been plaguing most of New England for much of the past year.
In western Massachusetts, most of the area is tagged by forecasters as just "abnormally dry." Only a swath along along the Connecticut River in Hampden and Hampshire counties, extending into western Franklin County is still under a moderate drought.
Anthony Artusa with the U.S. Climate Prediction Center said the chances are good for above average rainfall over the next few months, which will help wipe out the drought completely.
"Now that the short-term portion of the drought is virtually gone, this should help in replenishing some of the longer term deficits, groundwater and so forth," Artusa said.
While there's been some improvement in Connecticut, the north-central part of the state is still under a moderate to severe drought.