Massachusetts General Election Voter Guide 2018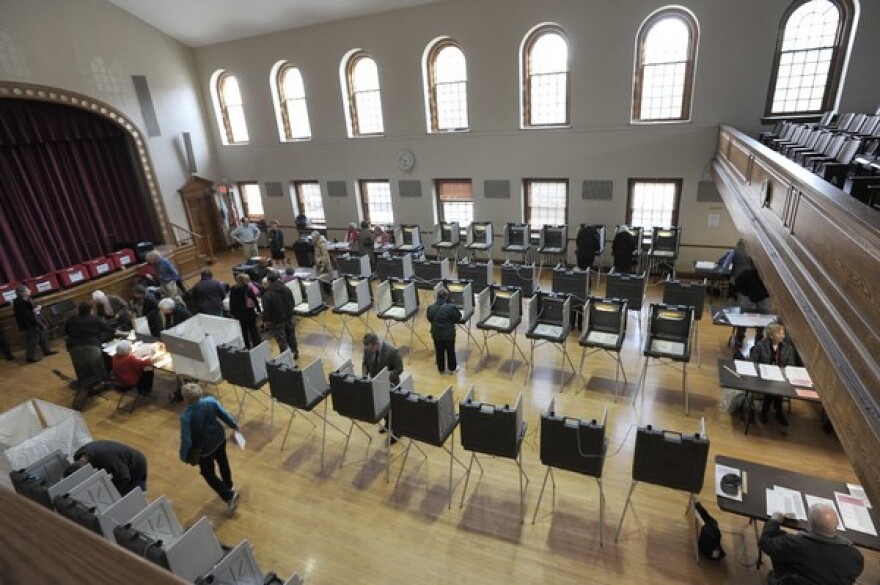 There are important contested races in western Massachusetts. Here's what you need to know as we head toward the general election on November 6.
Ballot Questions:
Question 1 would limit how many patients could be assigned to each nurse in Massachusetts hospitals and other facilities.
Question 2 would create a citizens' commission to consider and recommend potential amendments to the U.S. Constitution to reverse the 2010 Citizens United v. Federal Elections Committee decision. The reverse would introduce stricter regulations on campaign money flow, and establish that corporations do not have the same constitutional rights as human beings.
Question 3 brings Chapter 134 of the Massachusetts Court's 2016 Acts into question. The act protects people in Massachusetts from discrimination based on gender identity in "places of public accomodation."
U.S. Senator – Massachusetts
Elizabeth Warren, Democrat
Geoff Diehl, Republican
Shiva Ayyadurai, Independent
Governor and Lt. Governor – Massachusetts
Charlie Baker, Republican
Karyn Polito, Republican
Jay Gonzalez, Democrat
Quentin Palfrey, Democrat
Attorney General – Massachusetts
Maura Healey, Democrat
Jay McMahon, Republican
Secretary of State – Massachusetts
Bill Galvin, Democrat
Anthony Amore, Republican
Juan Sanchez, Green-Rainbow
Treasurer – Massachusetts
Deborah Goldberg, Democrat
Keiko Orrall, Republican
Jamie Guerin, Green-Rainbow
Auditor – Massachusetts
Suzanne Bump, Democrat
Helen Brady, Republican
Daniel Fishman, Libertarian
Edward Stamas, Green-Rainbow
U.S. House – MA District 2
Jim McGovern, Democrat
Tracy Lovvorn, Republican
Paul Grady, Independent
Governor's Council – Massachusetts 8th District
Mary Hurley, Democrat
Mike Franco, Independent
Massachusetts Senate – Worcester, Hampden, Hampshire & Middlesex District
Anne Gobi, Democrat
Steven Hall, Republican
Massachusetts House – 2nd Franklin District
Susannah Whipps, Independent
John Arena, Democrat
Massachusetts House – 1st Hampden District
Todd Smola, Republican
Tanya Neslusan, Democrat
Massachusetts House – 2nd Hampden District
Brian Ashe, Democrat
Allison Werder, Republican
Massachusetts House – 3rd Hampden District
Nicholas Boldyga, Republican
Forrest Bradford, Democrat
Massachusetts House – 12th Hampden District
Angelo Puppolo, Democrat
Donald Flannery, Independent
Massachusetts House – 2nd Hampshire District
Dan Carey, Democrat
Donald Peltier, Republican
District Attorney – Berkshire District
Andrea Harrington, Democrat
Paul Caccaviello, Write-In
Register of Deeds – Berkshire Northern District
Maria Ziemba, Democrat
Deborah Moran, Unenrolled
Register of Deeds – Hampden County
Marie Angelides, Republican
Cheryl Coakley-Rivera, Democrat