State Labor Board To Hold Hearing On Alleged Labor Violations At Chicopee Charter School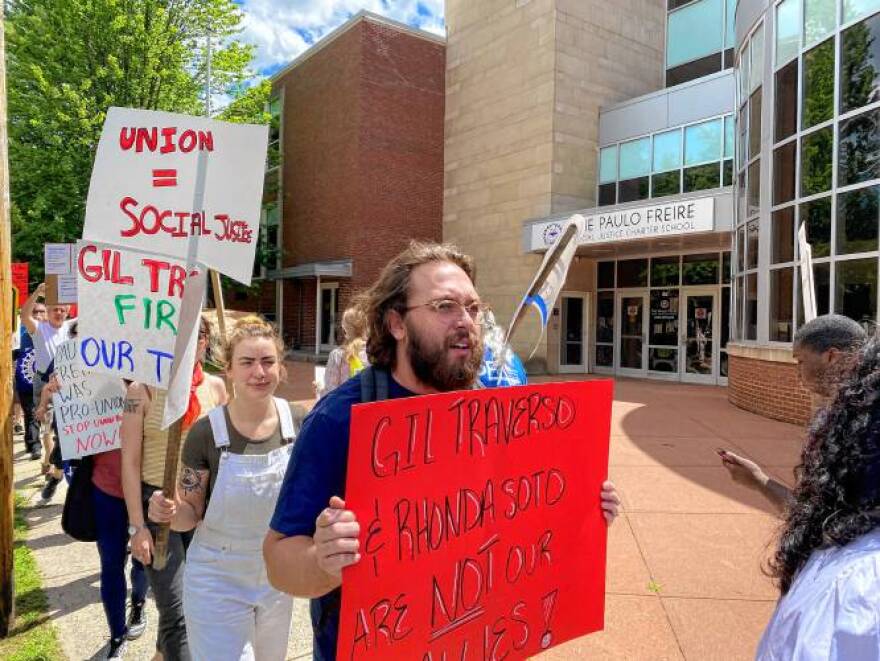 The Massachusetts Department of Labor Relations will hold a hearing early this week about a complaint lodged by employees of the Paulo Freire Social Justice Charter School in Chicopee.
In the summer of 2020, the school was developing its reopening plan for the fall with the pandemic in mind.
Union representative Patrick Burke said that plan was subject to bargaining but that it did not happen.
"They didn't meet. They didn't provide information about their plans," he said. "And when workers exercised their protected rights to say that, 'Hey, you need to bargain over this, we have concerns,' workers were retaliated against."
The head of Paulo Freire could not be reached for comment, but in a filing with the state labor board, the school mostly denied the allegations.
More recently, the union charged that 13 teachers and staff were not rehired this year because of their involvement with the union, a charge the school has also denied.