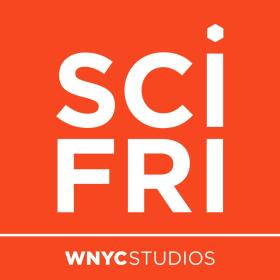 Fridays at 2 p.m. on 88.5 NEPM
Each week, Science Friday focuses on science topics that are in the news and tries to bring an educated, balanced discussion to bear on the scientific issues at hand. Panels of expert guests join Science Friday's host, Ira Flatow, a veteran science journalist, to discuss science – and to take questions from listeners during the call-in portion of the program.
Do you have a favorite science-themed book from this past year? We're making our list, and checking it twice, when Pulitzer Prize-winning science journalist Deborah Blum and Brainpickings.org editor Maria Popova join Ira Flatow to share their top science, technology, and environmental books of 2013.

Fed up with human shortcomings, the characters in Madeleine George's play turn to high-tech companions. Could machines be assistants, friends, and even partners? The (Curious Case of the) Watson Intelligence explores the amazing things technology can do for us...and what it can't.

The instrument behind most of modern pop music isn't just for electronics geeks anymore. Toy company littleBits' "Synth Kit" is an analog modular synthesizer anyone can put together. Comedian and musician Reggie Watts takes Little Bits' diminutive synth for a spin and explains what makes synths tick (and buzz, and sing).