Culture To Do From Your Couch Week 10 Edition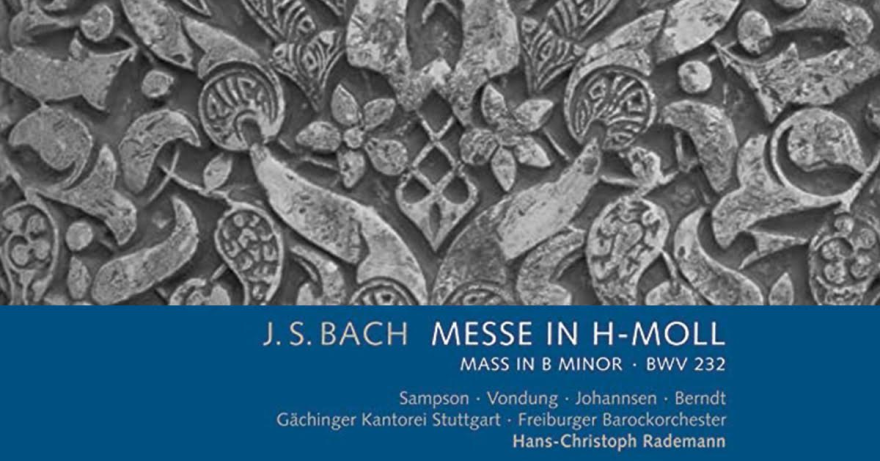 Memorial Broadcast of Bach's Mass in B minor
New England Public Radio Classical Music host John Nowacki presents Bach's Mass in B minor in its entirety as a way to commemorate the lives lost to COVID-19, and to offer solace to all who are living through these times together. Enjoy a performance by the Freiburg Baroque Orchestra under the direction of Hans-Christoph Rademann. Tune in to NEPR on Friday, June 19 at 9:30 a.m. for the performance.
American Experience: The Vote
Join American Experience for a lively discussion following a clip from their upcoming film The Vote. One hundred years after the passage of the 19th Amendment, The Vote tells the dramatic culmination story of the hard-fought campaign waged by American women for the right to vote, a transformative cultural and political movement that resulted in the largest expansion of voting rights in U.S. history. Producers and experts from the film will share an exclusive extended clip, followed by a panel discussion. Guests are encouraged to ask questions and join the conversation. The online event will take place on Wednesday, June 17 at 6:30 p.m.
Sweet Honey's Juneteenth Celebration
Sweet Honey in the Rock invites you to a virtual concert and conversation on Juneteenth, in honor of this day in 1865 when news of emancipation reached the last group of enslaved Black people in Galveston, TX — two and a half years after the Emancipation Proclamation was issued. Join this interactive performance where, in spite of COVID-19 and continued systemic racial oppression, we stand together as a global community, in spirit and in song, even while apart. Through music, poem, and discussion, we will reflect on our nation's turbulent racial past and present, while uplifting the dignity and wellbeing of all people. The performance will stream live from the historic stage at The Lincoln Theater in Washington, DC. Special guests include Bryan Stevenson, Danny Glover, Gina Belafonte, Sonia Sanchez, Aloe Blacc, William Barber III, Kiki Shepard, Jenifer Lewis, Jordan Waré, and Sophia Dawson.
SOS (Summer On-screen Series) at Hampden Gallery
The Hampden Gallery at the UMass Amherst Fine Arts Center presents new works by artists created during the COVID-19 pandemic that both respond to and reflect on these uncertain times. Seemingly overnight, methods of communication have shifted dramatically across the globe, traditional venues have closed, and uncertainty rules. Artists, undeterred, use Zoom and other digital platforms as their medium and their venues. This exhibition is curated by Sally Curcio, and available for viewing until August 1.
Vermont Jazz Center: Eugene Uman
Eugene Uman is the director of the Vermont Jazz Center and performs as a pianist in numerous projects. His June concert is a representation of a year's worth of composing and collaborating with various musicians. Uman's compositions draw from a vocabulary of modern jazz, hard bop, rock, soul, Latin American rhythms and gospel. Listeners can expect a "convergence" of the music he loves in a mash-up of styles where groove is king. This online concert will be hosted by NEPR Jazz à la Mode host Tom Reney! Join Tom Reney and the Vermont Jazz Center for a livestream performance on Saturday, June 20 at 8 p.m.

In last week's Culture To Do, the date for this concert was listed incorrectly as June 13. The correct date for the virtual performance is Saturday, June 20.
Dance We Must
Join Jacob's Pillow for a very special evening, as they celebrate the magic and talent of a world of artists finding new ways to come together. The virtual event will feature performances by A.I.M by Kyle Abraham, Michelle Dorrance, Irene Rodríguez, Jabu Graybeal, Daniel Ulbricht & Danielle Diniz, Christopher R. Wilson, and others. In addition to one-time-only performances, Dance We Must includes pop-up visits by Artistic Directors from around the world, surprise guests, and the presentation of the 2020 Jacob's Pillow Dance Award. The virtual event will be held on Saturday, June 20 at 7 p.m. Viewers must RSVP to attend.
Bloomsday
From the Literacy Project in Greenfield, Bloomsday is a commemoration and celebration of the life of Irish writer James Joyce, observed annually in Dublin and elsewhere on June 16 — the day his 1922 novel Ulysses takes place in 1904, the date of his first outing with Nora Barnacle, and named after its protagonist Leopold Bloom. The Literacy project uses the occasion for their annual fundraiser. You can watch the festivities any time on their YouTube channel.