Smith College's Presidential Colloquium Series with Rachel Maddow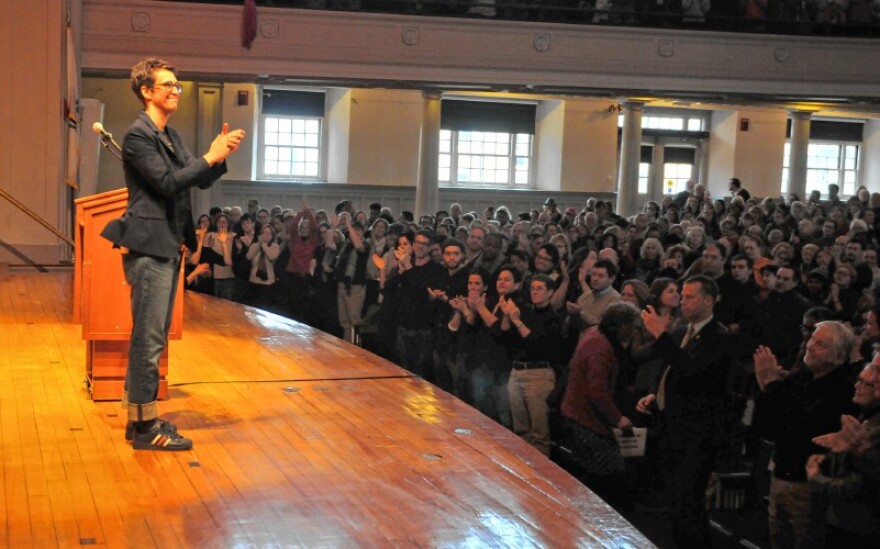 Rachel Maddow is a political commentator, author, and host of MSNBC's Emmy Award-winning The Rachel Maddow Show.
She was recently invited to speak at Smith College's Presidential Colloquium, which "regularly features influential thought leaders in a wide range of fields to share their expertise, offer insights, and inspire discourse on key social, political and global topics."
Maddow spoke about what she thinks the public can expect from President Trump's time in office and the current political climate in the United States. She also gave advice for how Democrats and those opposed to the current administration should proceed to enact change.
Maddow earned her undergraduate degree in public policy from Stanford University and her doctorate in politics from the University of Oxford.
Maddow is the author of the New York Times bestseller "DRIFT: The Unmooring of American Military Power."
This talk was given on January 23, 2017 in the John M. Greene Hall at Smith College. Special thanks to Marty Bimbane and Jeff Heath of Smith College for use of their recording.