Chances Of Morse Unseating Neal? From 'Very, Very Good' To 'A Tough Order'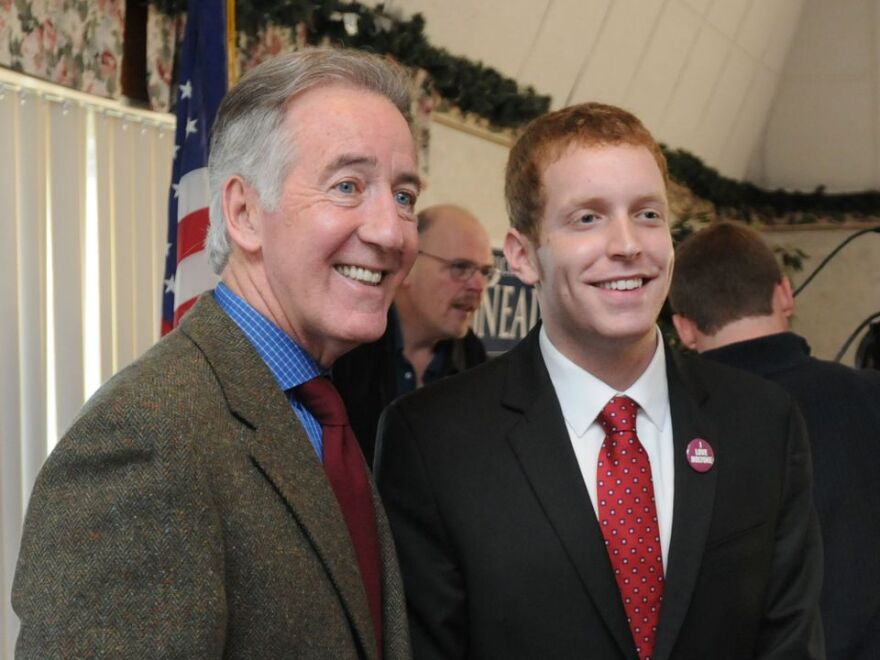 In our look back at news of the week, we look ahead to 2020. Holyoke Mayor Alex Morse announced he will challenge Congressman Richard Neal of Springfield in the Democratic primary.
Morse said he won't accept campaign donations from corporate Political Action Committes, and knocked Neal for relying on them.
Panelist Chris Collins said that pledge may come back to hurt Morse by putting him at a fundraising disadvantage. As of the end of June, Neal had nearly $4 million in his campaign account.
"I love the fact that [Morse is] challenging a sitting congressman. No one should be able to just walk into office every two years," Collins said. "Having said that, [Neal having] $4 million and having a lock on Springfield -- that's going to be a tough order.
Neal is a former mayor of Springfield.
Morse this week also said he favors starting impeachment proceedings against President Donald Trump, and criticized Neal's cautious approach in the House Ways & Means Committee to pursuing Trump's tax returns.
Panelist Natalia Muñoz said those issues are "fundamental." She said Morse's chances of victory could be "very, very good."
"We actually do not know, because we don't have crystal balls in front of us," Muñoz said. "But that Neal has $4 million already, well, Alex Morse has also proven time and time again that he can raise a lot of money on a grassroots level."
Also this week, the governor of Puerto Rico resigned amid a scandal and protests. We asked our guests what this means for Puerto Ricans living in New England, and if the situation and the Trump Administration's record there could be a campaign issue in 2020.
There's been a lot in the news recently about transportation in Massachusetts. State lawmakers tried to have an oversight hearing into the Registry of Motor Vehicles' failure to deal with out-of-state violations by Massachusetts drivers. That hearing didn't quite go as planned, and lawmakers will try again next week.
And a committee looking into Pittsfield-to-Boston passenger rail service released six proposals for adding more trains.
Guests:
Listen to The Short List Podcast.