Rep. Neal's Campaign Takes Shot At Challenger Alex Morse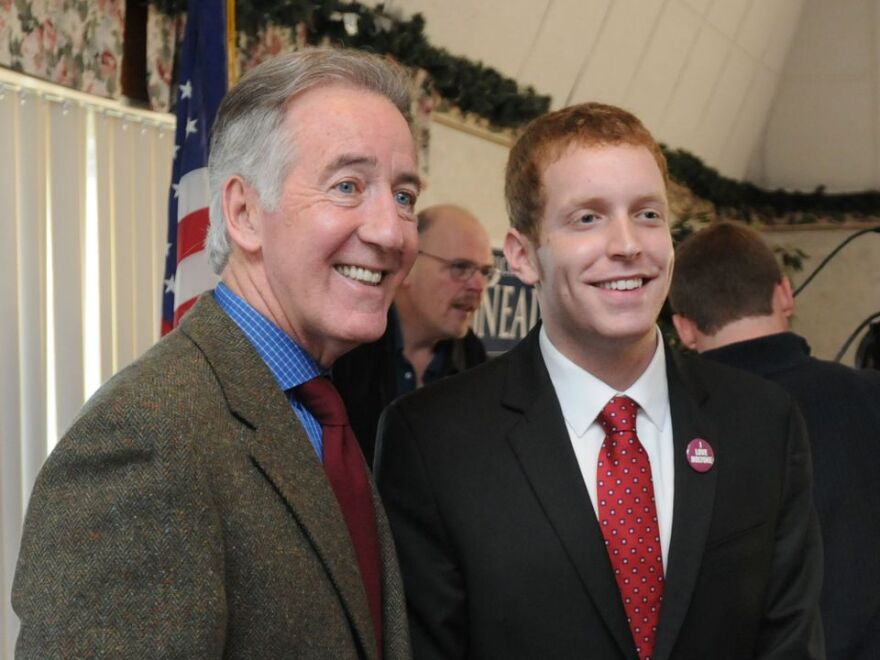 Updated 4:00 p.m.
A press release over campaign fundraising Thursday touched off a volley between Mayor Alex Morse of Holyoke, Massachusetts, and Massachusetts U.S. Rep. Richard Neal of Springfield.
The pair are running against each other in the 2020 Democratic primary for the U.S. House.
It all started with a press release from the Morse campaign saying he's raised nearly $217,000 in less than three months since announcing his candidacy. The campaign reported collecting donations from residents in most of the cities and towns in the 1st Congressional District.
"Our supporters are your friends, neighbors, coworkers and family — not corporate lobbyists or big pharmaceutical companies. I'm blown away by how strong the Morse Force is becoming in Western Mass. These numbers prove it, and when our fundraising report goes public next month, everyone will know it," Morse wrote in an email to supporters.
With the announcement, Morse apparently touched a nerve in Neal's campaign. It issued a statement saying Morse was well short of his campaign fundraising goal of a million dollars by the end of the year, and hammered Morse on two local items as mayor.
"In July Alex's campaign said he was hoping to raise $1 million in 2019 and $2 million in 2020," Neal campaign manager Peter Panos said in a statement Thursday morning. "As voters learn about his failed record managing Holyoke — including the schools falling into state receivership because of his inaction and inattention and a home tragically burning down because the fire hydrants were inoperable on his watch — it is clear voters are not confident in his leadership."
Morse told NEPR the remarks make it sound like Neal is taking the primary challenge seriously.
"I think his comments are an indication that he's clearly concerned about the grassroots campaign we're building, the amount of money we raised, the amount of contributions we have," Morse said.
More also said it's "petty for a 30-year incumbent in Congress to talk about fire hydrants as if they're related to our announcement and our fundraising," he said. "Congressman Neal needs to realize he's our member of Congress too, and I think it's important that he does his part to support us and build our community up."
Adam Frenier contributed to this report, which includes information from State House News Service.