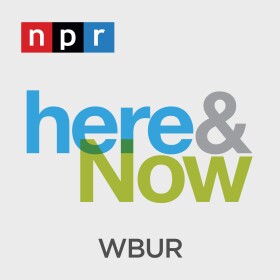 NEPR NEWS NETWORK: Weekdays, 12 noon – 2 p.m.
Here & Now brings you the news that breaks after Morning Edition, and before All Things Considered. Produced at WBUR in Boston, and hosted by Robin Young and Jeremy Hobson, Here & Now combines the best in news journalism with intelligent, broad-ranging conversations on public policy and foreign affairs, science and technology, as well as features on arts and culture.
Others say the term itself is not the problem.

One year ago at his inauguration, Biden promised to unite a deeply divided nation, still reeling from the attack on the Capitol and struggling with the pandemic.

Under the new rule, transgender athletes are required to document sport-specific testosterone levels four weeks before their sport's championship selections.

Republicans plan to take advantage of school closures ahead of midterm congressional elections this year.

New York Attorney General Letitia James released a lengthy filing about financial irregularities in Trump's businesses.

White House officials walked back Biden's statement.

Members of Congress are asking Coca-Cola and other corporations to consider a more critical approach to China.

Mosley shares the details of her new position with host Scott Tong.

There are reports of patients dying because they couldn't be transferred to higher-level care.

The bird is native to Siberia and rarely even seen in Alaska.