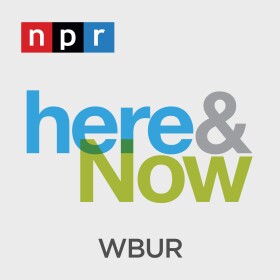 NEPM News Network weekdays 12 noon - 2 p.m.
Here & Now brings you the news that breaks after Morning Edition, and before All Things Considered. Produced at WBUR in Boston, and hosted by Robin Young and Jeremy Hobson, Here & Now combines the best in news journalism with intelligent, broad-ranging conversations on public policy and foreign affairs, science and technology, as well as features on arts and culture.
Fishers hope the new name will help the bountiful fish land on more restaurant menus and grocery lists

Today is considered the official start of the holiday shopping season. Look no further for book gift ideas.

At the start of the pandemic in 2020, many governments issued mask requirements. That was not the case in Mexico.

The housing market in Phoenix ground to a halt in recent months as mortgages rates crept up to 7%.

Virtual doctor visits became mainstream during the pandemic.

Holiday sales are expected to be lower than usual this year.

Three Republican committees including the RNC are asking the Georgia Supreme Court to halt early voting.

Here & Now's Peter O'Dowd met some rainwater harvesters in Tucson, Arizona

Food and fuel prices are rising everywhere including in rural parts of Africa.

NATO Secretary General Jens Stoltenberg doubled down on the alliance's commitment to Ukraine.