Choosing The Devil She Knows By Getting The Second Dose Of The COVID-19 Vaccine
Moderna COVID-19 vaccines at a Boston-area vaccine site.
Suzanne Kreiter / Boston Globe / Pool / State House News Service
Evelyn Resh's father.
Submitted
Updated at 4:44 p.m. on April 8
I am not an anti-vaxxer by any means, but to deny that I don't have my reservations about taking the COVID-19 vaccine would not be truthful.
The novel coronavirus is being fought with novel vaccine technology. The newness of both is unnerving and many unknowns remain.
Unexpected health concerns other than COVID have been in the foreground of my life for the past two years. I developed autoimmune mediated type 1 diabetes at age 60. Now in combination with my preexisting hypertension, I am a sitting duck for dying of COVID should I become infected. I also have fears that the vaccine may trip a switch and result in another autoimmune illness.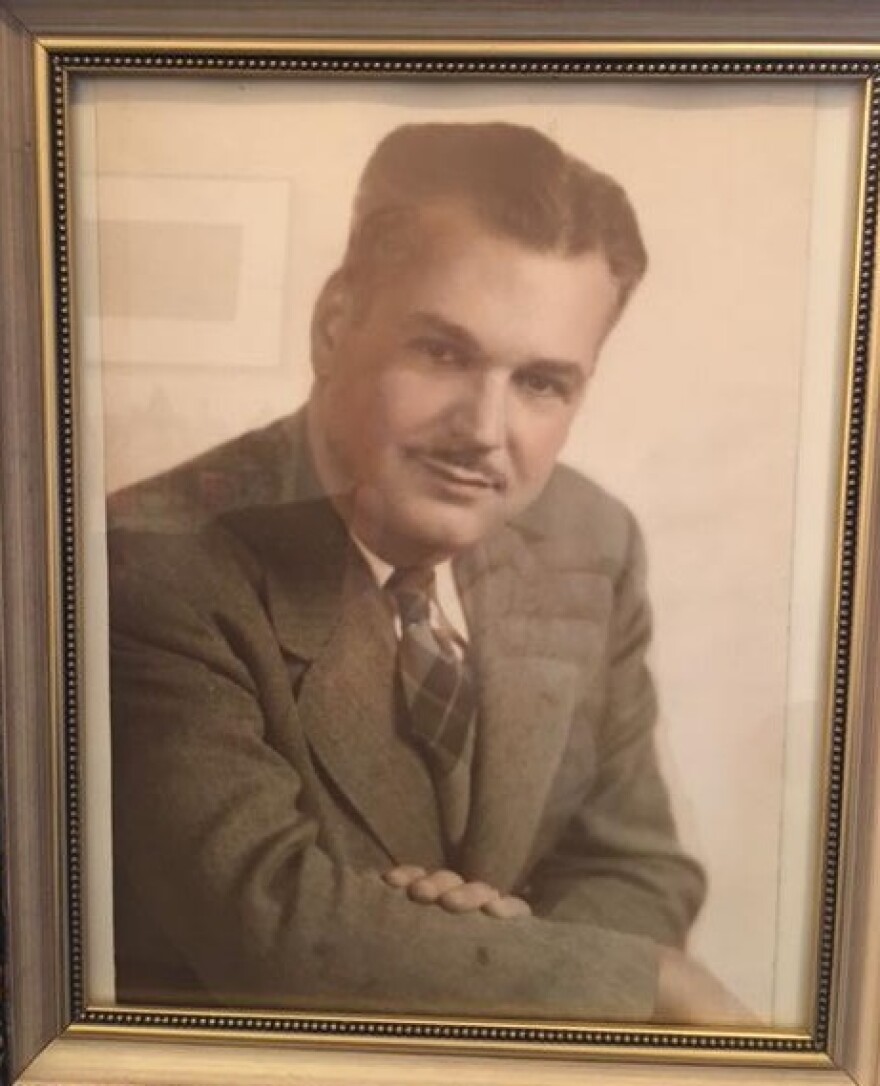 My father contracted polio as a child. Later in life, he suffered mightily from post-polio syndrome. My son contracted pertussis at age 7 and went through hell with the infection. Neither had had a vaccine for prevention.
As a medical provider, I have witnessed the impact that infections can have in the short and long term on people unfortunate enough to get sick from them. Public health and medical personnel know that massive vaccination campaigns have worked to reduce the spread of many life-threatening infections: measles, polio, pertussis, tetanus – and rabies in our beloved pets.
Additionally, we've had no fallout from vaccination campaigns and we're starting to see a dramatic decline in new COVID cases and deaths in countries that have vaccinated the largest number of people.
The devil I know at this point – the risks for me should I contract COVID-19 – is wilier and more sinister than the one I don't know – the unknown risks of the vaccine itself.
Life is filled with unexpected events and plenty of uncertainty. My health worsened abruptly and with no warning. But I managed and persevere with my illness because I am so deeply attached to life and have so much to live for. Will is a powerful life force and I don't want to die from something I could possibly prevent.
I've decided to embrace rather than fear my second dose of vaccine. Any chance at prevention of dying from COVID feels worth taking the risk.
Evelyn Resh, a certified nurse midwife, lives in western Massachusetts.