Many political observers consider Healey the early favorite for the Nov. 2022 election because she is the only candidate in the race to have won a statewide election. The Democrat has served as attorney general since 2015 and has more than $3 million in her campaign accounts.
Despite the recent COVID-19 surge, college students have begun to return to western Massachusetts for the spring semester. But schools are making different choices about when to begin in-person classes.

After Berkshire District Attorney Andrea Harrington tweeted support for an indicted state's attorney, her political opponent criticized her for focusing on politics, not her job.

Researchers from UMass and Baystate Medical Center compared those who did — and did not — receive buprenorphine after their release.

Train service between New York City and the Berkshires could start this summer. That's if Amtrak and the company that owns some of the track the service would run on can come to terms.
The eruption severed Tonga's single fiber-optic cable, rendering the Pacific archipelago offline and unable to communicate with the rest of the world. Flights brought bottled water and other supplies.
The Performance Project engages with, mentors youth through performance arts

More than 7,000 educators and school staff in Massachusetts have gotten COVID-19 since early January.

The pandemic has increased the need for more readily available mental health services, said Connecticut Senate President Martin Looney.

Promising to make public records accessible and expand voting rights, attorney and life sciences executive Tanisha Sullivan, president of the Boston branch of the NAACP, launched her campaign for Massachusetts secretary of state Tuesday morning.

Massachusetts schools this week will be able to sign up to receive at-home rapid COVID-19 tests for weekly use by students and staff. The state noted a shift away from contact tracing in states like Vermont and Connecticut to a focus on at-home tests and symptomatic testing.

An official with Worcester's water treatment facility said test on sewage can provide an early indication of where COVID-19 infections are headed.

Springfield's annual Martin Luther King Jr. Day focused on COVID-19's impact on communities of color, and marked the passing of Ronn Johnson.

Boston has rolled out a requirement to show proof of COVID-19 vaccination to enter some venues. Massachusetts Gov. Charlie Baker said he has no interest in a similar statewide mandate.

UConn's interim president, Dr. Andrew Agwunobi, is stepping down after roughly six months at the helm of the state's premiere public research institution. The university announced Agwunobi will take a job at health insurance company Humana.

Musicians set conditions related to a federal labor board settlement as the Springfield Symphony Orchestra hired its second interim director in less than a year.

A public health official in Worcester said it's too soon to tell if COVID-19 cases have peaked in the city, but recent data is encouraging.
And Another Thing examines the impact the entrance of a big name Democratic candidate has on the Massachusetts races for governor.
Tune in for a new season!
Local Conversation from NEPM
Weeknights at 6 p.m.
on NEPM 88.5
Matt Abramovitz will lead New England Public Media
Performances and interviews
available for streaming now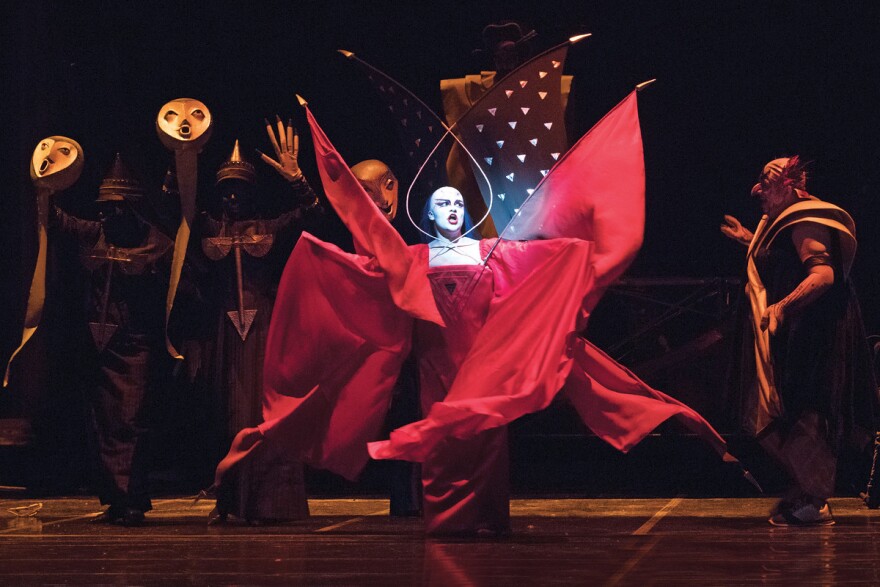 Saturdays at 1 p.m. on NEPM 88.5

On both sides of the abortion debate, activists say this could be the last anniversary before Roe v. Wade is overturned or significantly rolled back.