The hostage taker was 44-year-old British citizen Malik Faisal Akram, authorities said. U.K. police arrested two teenagers in relation to the incident.
A public health official in Worcester said it's too soon to tell if COVID-19 cases have peaked in the city, but recent data is encouraging.

The COVID-19 surge, fueled by the omicron variant, continues to fill up hospitals and stretch medical resources. That's the case for Baystate Health, which operates several hospitals in western Massachusetts.

Police say Orlando Taylor stabbed a police officer on the street shortly before the officer fatally shot him.

Some Republicans say they are worried that GOP gubernatorial candidate Geoff Diehl is unelectable. Others argue a pro-Trump agenda is the best way to excite the grassroots and win in November.
No more newfangled gadgets for commentator Nan Parati.
Explore the history of the Cape Cod Canal – an early 20th century engineering marvel

Republicans launched a digital attack ad this week that attempts to tie Governor Ned Lamont's COVID-19 response to that of former New York Governor Andrew Cuomo.

Preliminary findings from a new study in southern California show that the COVID-19 omicron variant causes less severe disease than other variants. Connecticut health providers say that aligns with the kinds of cases they are seeing in local hospitals.

More new COVID-19 cases among K-12 students in Massachusetts were reported over the last week than in the prior two weeks combined, Department of Elementary and Secondary Education data show.

MassInc Polling Group surveyed more than 1,000 voters to gauge consensus on issues including free public transportation and a November ballot measure that would change the state constitution to allow a 4% surtax on any income over $1 million.

Starting Wednesday morning, city workers went tent to tent, talking with those living in them about Boston Mayor Michelle Wu's deadline to clear these temporary homes from streets in the so-called "Mass. and Cass" area by the end of the day.

The police department said this is the first fatal shooting by a Springfield officer since 2014.

Of the 150 Afghan evacuees who have arrived in New Hampshire, about half are still living in hotels. Resettlement groups blame the housing crisis.

Saint Francis Hospital and Medical Center is suing Hartford HealthCare and its subsidiaries, including Hartford Hospital, claiming that it is trying to create a monopoly on hospital services by acquiring physician networks.

As WBUR's Gabrielle Emanuel reports, much of the burden has fallen on school nurses, who say they are having to come up with policies on the fly.

The SARS-CoV-2 virus has been found in white-tailed deer across the country, and Massachusetts is now one of 41 states participating in a national effort to study the prevalence of the virus in deer.
Faith leaders from around the region detail how the pandemic is affecting attendance at mosques, synagogues and churches. They also share what Martin Luther King Day means in their different places of worship.
Tune in for a new season!
Local Conversation from NEPM
Weeknights at 6 p.m.
on NEPM 88.5
Matt Abramovitz will lead New England Public Media
Performances and interviews
available for streaming now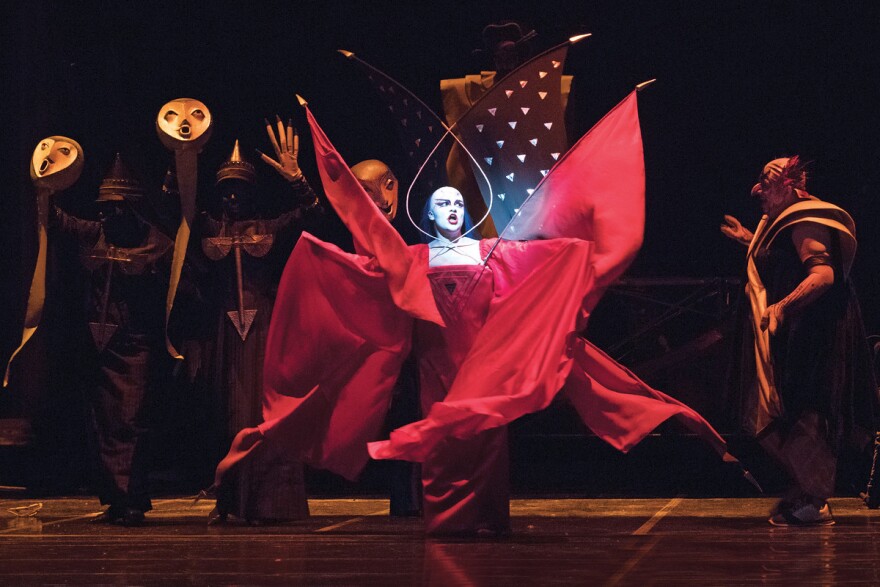 Saturdays at 1 p.m. on NEPM 88.5

Mansour Abbas broke a longstanding taboo when he led his Arab party into Israel's governing coalition last year.