What's already expected to be a massive storm could turn into blizzard conditions. With more than a foot of snow forecast for Boston, 85% of Saturday's flights from Logan airport have been grounded.
Rev. Joel Huntington gives his last sermon on Sunday after serving the South Congregational Church for decades. Feeding the hungry was just part of his mission.
Smith College in Northampton, Massachusetts, dealt with a bomb threat Friday morning.

Many of the calls for help are coming from young men.

The landmark agreement comes 26 years after the Connecticut Supreme Court ruled that Hartford children "suffer daily" from racial and economic inequities.

Mayor Jennifer Macksey is restarting the process of selling the 1938 theater, and asking for lots of public input.
Visit the oldest continuously operated artists colony in the country and meet the artists of Provincetown

Authorities ruled the 23-year-old's death an accidental overdose, but are investigating "the factors that led to her untimely death." Her family alleges police have mishandled the case.

Holyoke, Massachusetts, Mayor Joshua Garcia has created seven advisory councils to inform his municipal decision-making. Four will be led by his former opponents.

A recent book by UMass historian Bruce Laurie tells the story of Civil War soldiers from western Massachusetts who used a photograph to help New Englanders see the brutal trauma of slavery.

The insurrection led by a desperate Pelham farmer named Daniel Shays, in the late 18th century, was peaceful and orderly, according to Easthampton author Daniel Bullen. This view is directly counter to the widely taught and repeated rebellion story. Bullen's new book is called "Daniel Shays's Honorable Rebellion: An American Story."

Legislative leaders offered a muted response Tuesday to Massachusetts Gov. Charlie Baker's call for wide-ranging new tax breaks, cautioning that the "devil is always in the details" as the outgoing governor prepares to mount an offensive to support his legislative priorities.

Labor attorney Shannon Liss-Riordan enters a potentially growing field of candidates on the Democratic side looking to succeed Attorney General Maura Healey as she makes her bid for governor.

There's no way to identify all the racist restrictions buried in old deeds. Property records in Massachusetts date back to the 1620s. And most the vast majority are handwritten and not searchable.

What is the state of the state? Massachusetts Governor Charlie Baker will address that very question in his annual, and final, State of the Commonwealth on Tuesday evening.

Even with the omicron variant causing disruptions across the music world, the Boston Symphony Orchestra announced its Tanglewood schedule. For the first time in two years, the BSO is planning a full season at its summer home in the Berkshires.

The district attorney for Hampshire and Franklin counties said he disagrees with a decision by Berkshire County's DA to voice support for an indicted prosecutor in Maryland.
A panel of journalists review and analyze some of the top stories of interest to people in western New England.
Tune in for a new season!
Local Conversation from NEPM
Weeknights at 6 p.m.
on NEPM 88.5
Matt Abramovitz will lead New England Public Media
Performances and interviews
available for streaming now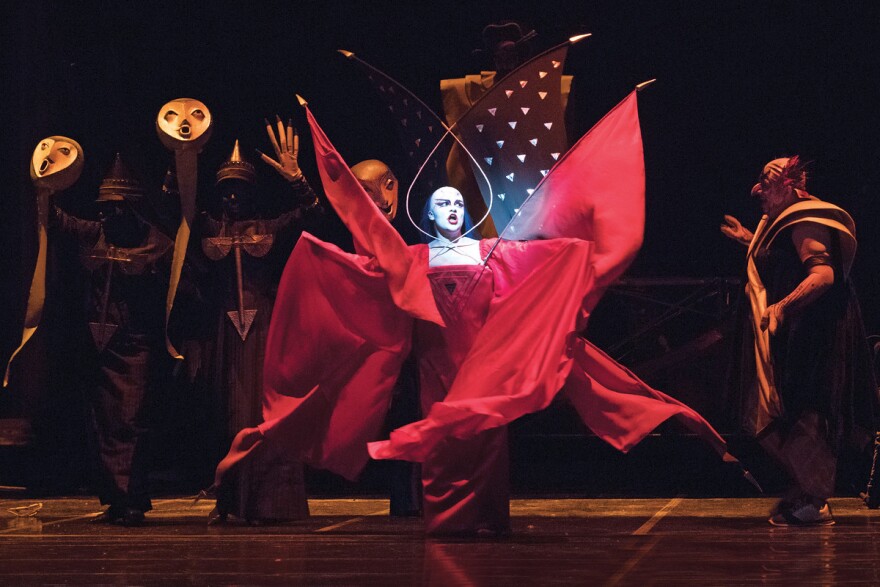 Saturdays at 1 p.m. on NEPM 88.5

"Being very honest, for me it's much more important to have the chance to play tennis than win [No.] 21," Nadal said after Friday's semifinal win.