Voter guide 2023: Mayoral elections in western Massachusetts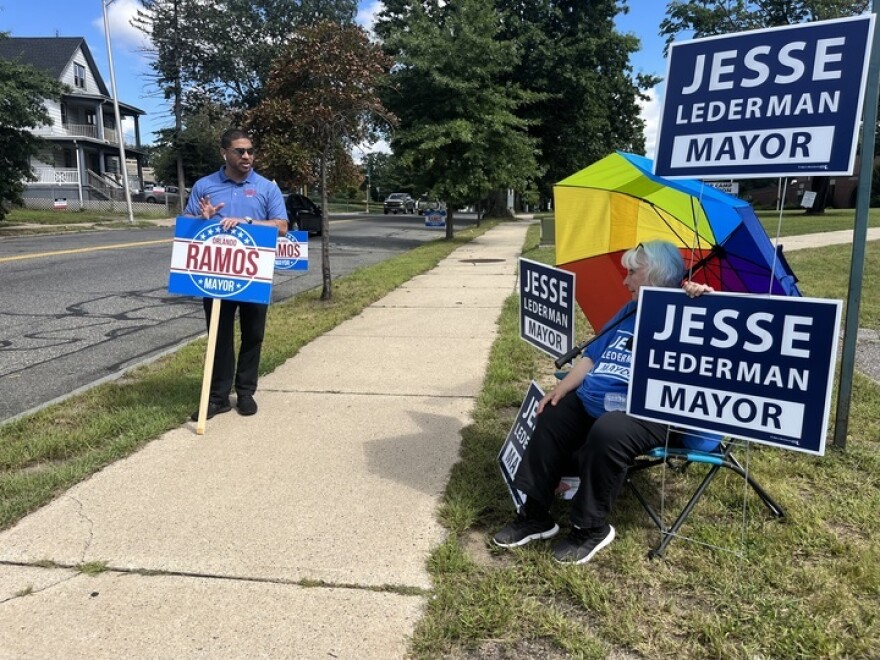 Mayoral election season in western Massachusetts is well underway.
In September and October, the region has three preliminary elections for mayor.
Preliminaries are scheduled when more than two candidates file to run, and voters must narrow the field ahead of the November election.
In Springfield, a five-candidate preliminary on Sept. 12 ended with incumbent Domenic Sarno and City Councilor Justin Hurst advancing the general.
RELATED:

RELACIONADOS:

In Pittsfield, incumbent Mayor Linda Tyer is stepping down after two terms. City Council President Peter Marchetti and former City Councilor John Krol will face off in November, after finishing ahead of City Councilor Karen Kalinowsky in the city's Sept. 19 preliminary.
RELATED:

No mayoral preliminaries in some cities
Other cities electing mayors this year — including Chicopee, Greenfield, North Adams and Westfield — currently have just two candidates, so they don't need preliminary elections for mayor.
Are you registered to vote?
Voters have until 10 days before an election to register to vote or to change their existing registration. You can check your registration status on the Massachusetts secretary of state's website.
Updated: September 18, 2023 at 4:49 PM EDT
This post is being updated throughout the 2023 election season.